The PlayStation 5 DualSense controller is packed full of innovative features, allowing players to experience a more realistic and immersive gaming experience. One of these features is the advanced haptic feedback, which allows for really detailed rumble effects in games by vibrating differently depending on the surface that the player is walking or even driving on.
The adaptive triggers allow gamers to feel the tension in their game as they squeeze the triggers when firing a weapon or even flooring the gas pedal to the floor! Together, these two features make the DualSense an incredibly unique controller that brings PlayStation 5 games to life.
Here is our list of The Best PS5 Games with DualSense Haptic Feedback Adaptive Triggers Support and if you need a PS5 Monitor don't forget to check out our guide <LINK HERE>
Sony Marvel's Spider-Man: Miles Morales – DualSense Features
In this action-adventure title, players take on the role of Spider-Man and explore an open world filled with danger and opportunity. The DualSense controller's adaptive triggers let you feel each web shot as you fire them off at enemies and buildings in order to traverse the megatropoly that is New York City, while its haptic feedback provides an extra degree of immersion when swinging through New York City by vibrating every time you run on the side of a sky scrapper making you feel as if you are truly…Spider Man!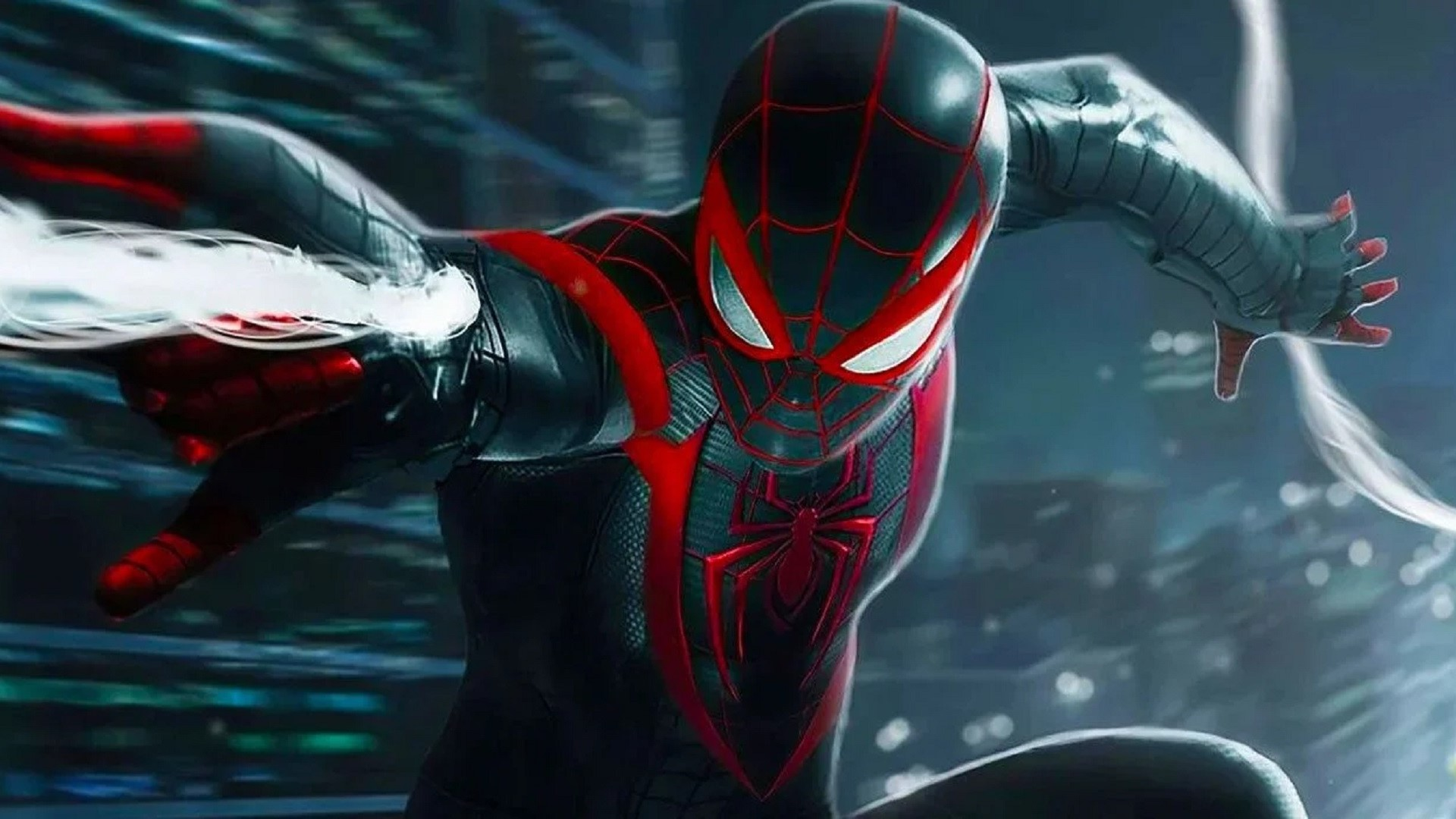 As you shoot your whip, you can feel the tension and resistance from the adaptive trigger engine that connects you to the web slinger in New York City. If you really think about it, it is a little weird, but I guess it's simulates a little bit of what Peter Parker would feel as the webs are coming out of him.
You don't need to get Spider man miles Morales in order to experience the enhanced experience, because the original Spider Man Remastered also got the upgrade and it feels amazing! Get it?….
Marvel'S Spider-Man Miles Morales (PS5)
as of March 31, 2023 7:58 am
Demon's Souls – Remake Haptic Feedback
This iconic RPG allows players to explore a dark fantasy world filled with monsters, demons, and other dangers as they attempt to save it from destruction. Through its adaptive triggers and haptic feedback, Demon's Souls adds a new layer of depth to combat, further immersing you into its world. Players can feel each swing of their weapon as they engage in intense battles with enemies throughout Boletaria's various environments.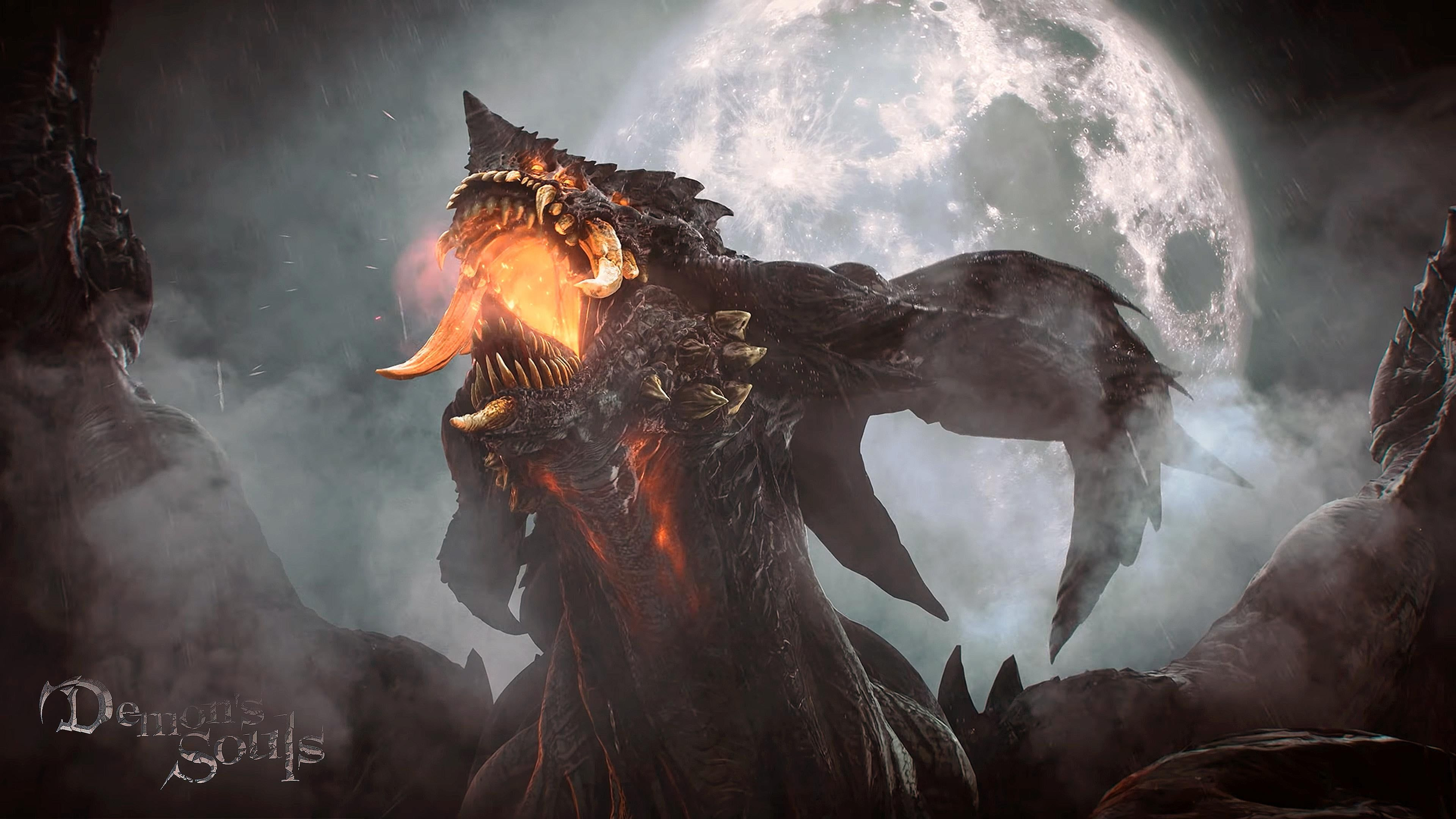 The vibrations come from different directions depending on where your sword hits. If it hits mostly to the right you will feel a vibration come more from the right rather than the left and vice versa.
The best use of the dualsense haptic feedback comes from using spells by making each spell vibrate differently. It is nice to know that even at the console's launch there was a title worth playing with these features working besides you having to play astro's playroom instead of other latest games.
NBA 2K23 – Dualsense controller
This basketball simulation title includes several game modes such as MyCareer where gamers can create their own avatar and play against others online or offline in different courts around the world .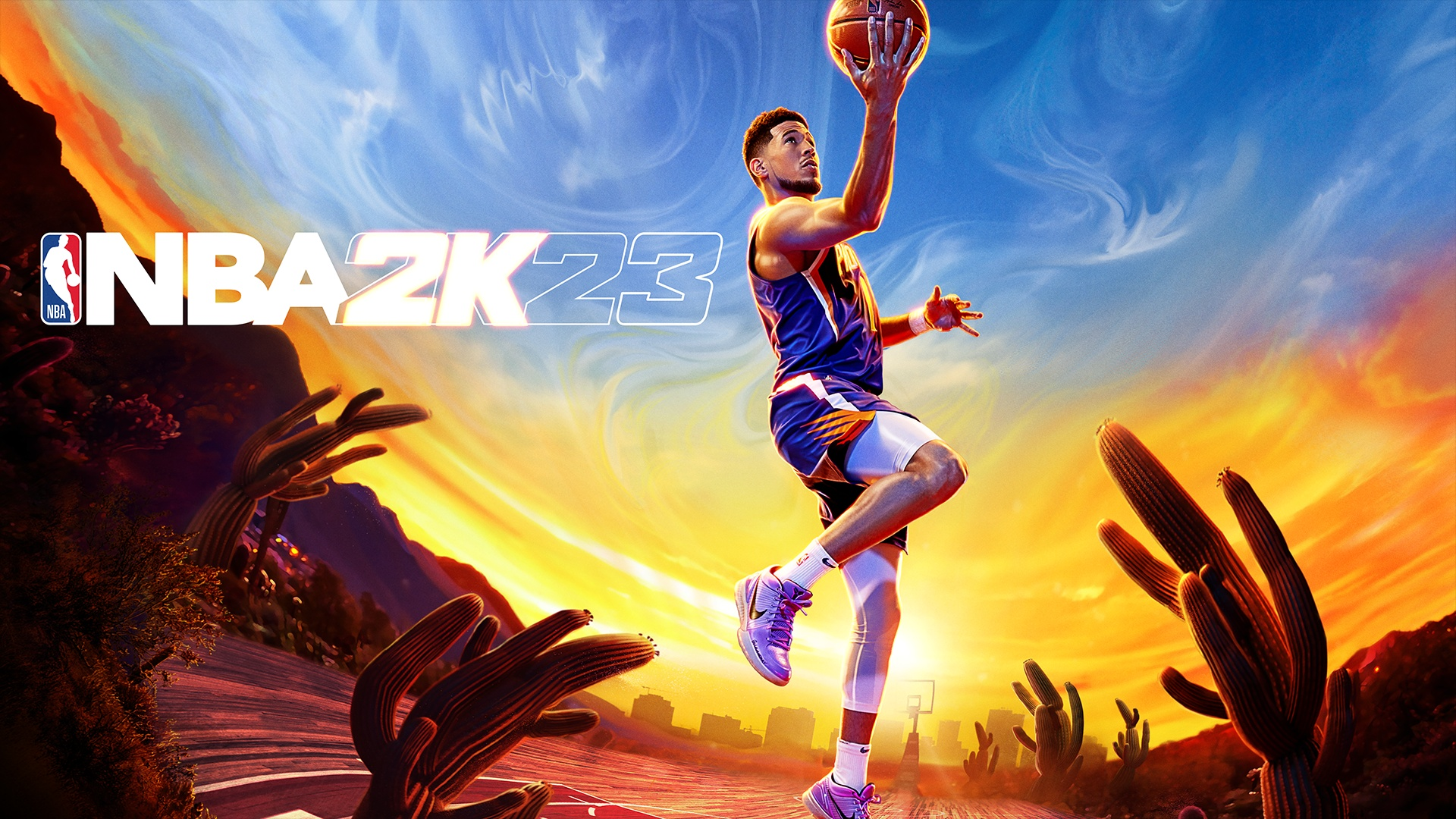 Thanks to Dualsense's advanced haptic feedback system , each movement feels more realistic than ever , from dribbling across opponents , shooting hoops , blocking shots , passing over defenders' hands or even running up and down court . Adaptive triggers give an extra level of control over movements adding a sense of realism that elevates gameplay significantly .
You will feel the right trigger and left trigger behaving differently and with collision and shooting vibrations being just a tad more complex it just makes for a greater immersion overall.
Death Stranding Directors Cut – Adaptive Triggers
This is another prime example of one of the best within the best games on the PlayStation, five that implement gaming industry, defining details by fully utilizing the features of the dual sense controller.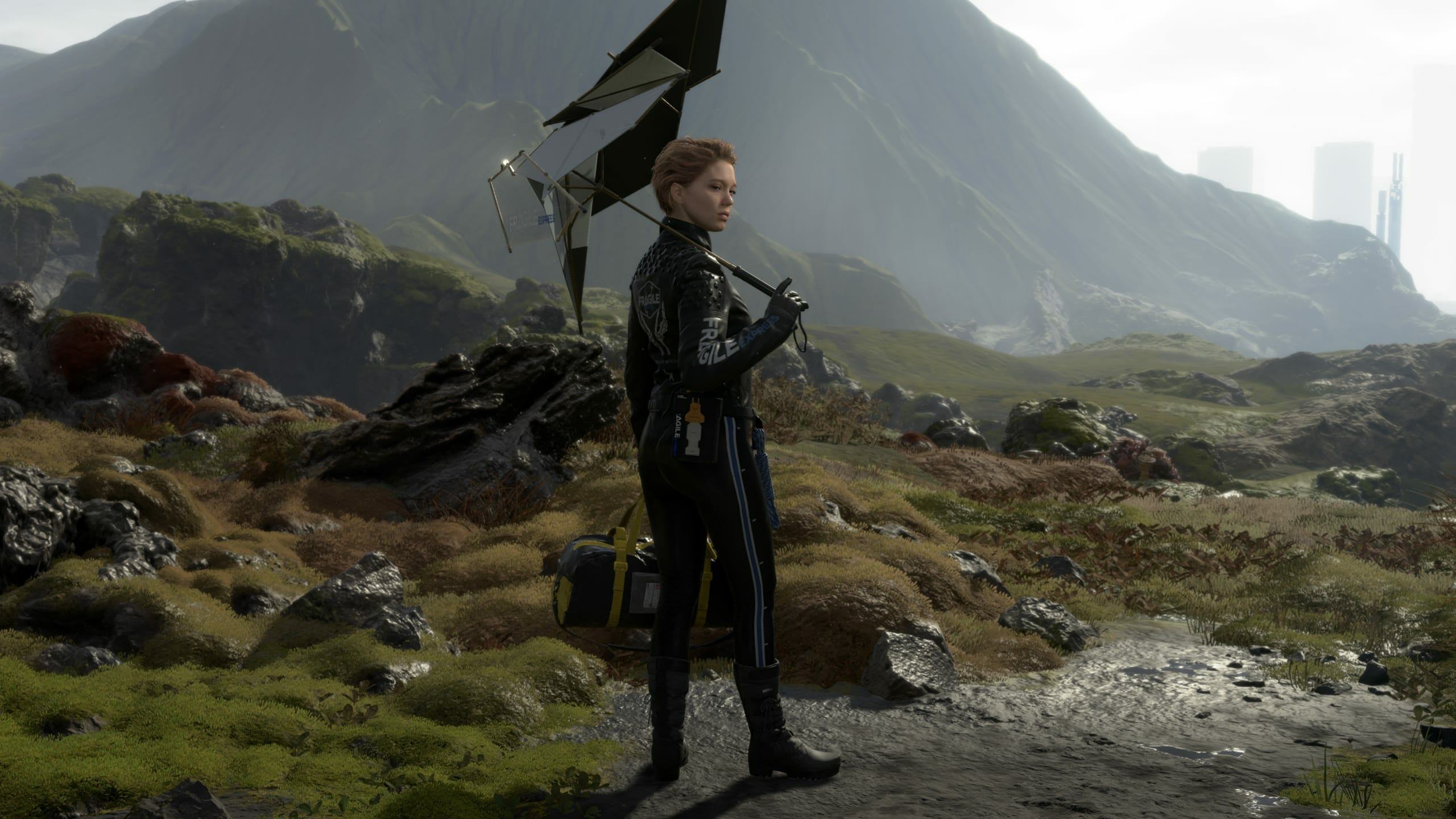 Each vehicle, each surface and rock will feel different with the vibrations and holding onto your cargo with the adaptive triggers is going to make you a complete fan, and most importantly make you want to discover and jump straight into this Hideo Kojima hit of a game.
Death Stranding Director's Cut - Playstation 5
as of March 31, 2023 7:58 am
Ratchet & Clank Rift Apart
Insomniac Games take us once again across multiple dimensions as hero Ratchet alongside his robotic sidekick Clank fight against evil forces led by extremely powerful antagonist Doctor Nefarious . The DualSense makes use both its Adaptive Triggers & Haptic Feedback bringing every single moment alive.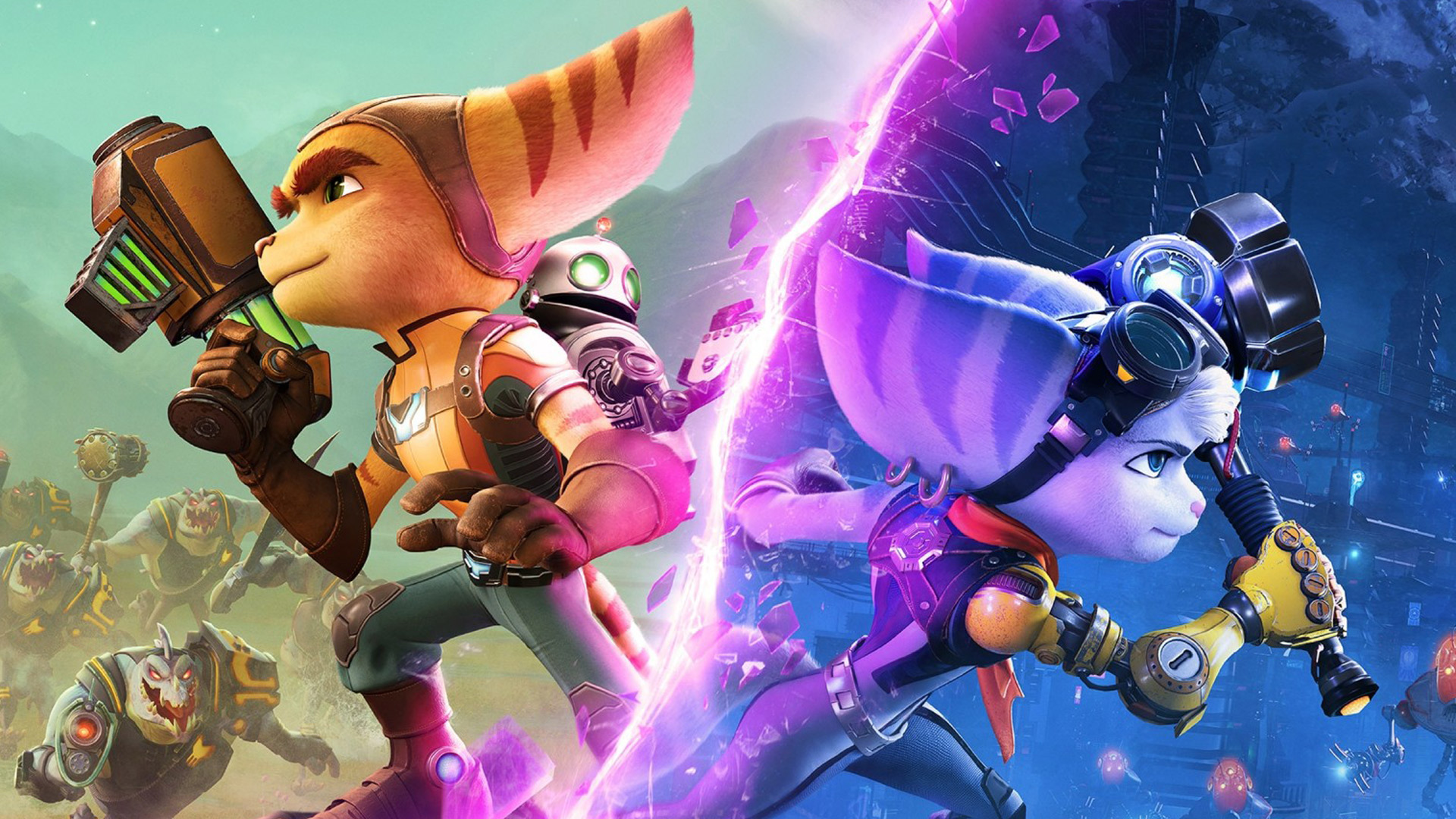 Feel every blast from Ratchet's wide array gadgets ranging from blaster guns laser riptides getting progressively harder (the harder player pulls trigger) whilst listening carefully for clues whether enemies lurking around corner due varying levels vibrations coming out controllers.
Ratchet & Clank: Rift Apart - PlayStation 5
as of March 31, 2023 7:58 am
Ghost Of Tsushima Directors Cut
From Sucker Punch Productions comes Ghost Tsushima where we control Jin Sakai whose mission is bring freedom land Japan after Mongolian invasion 1274 AD setting great stage samurai "finish writing the details for this entry".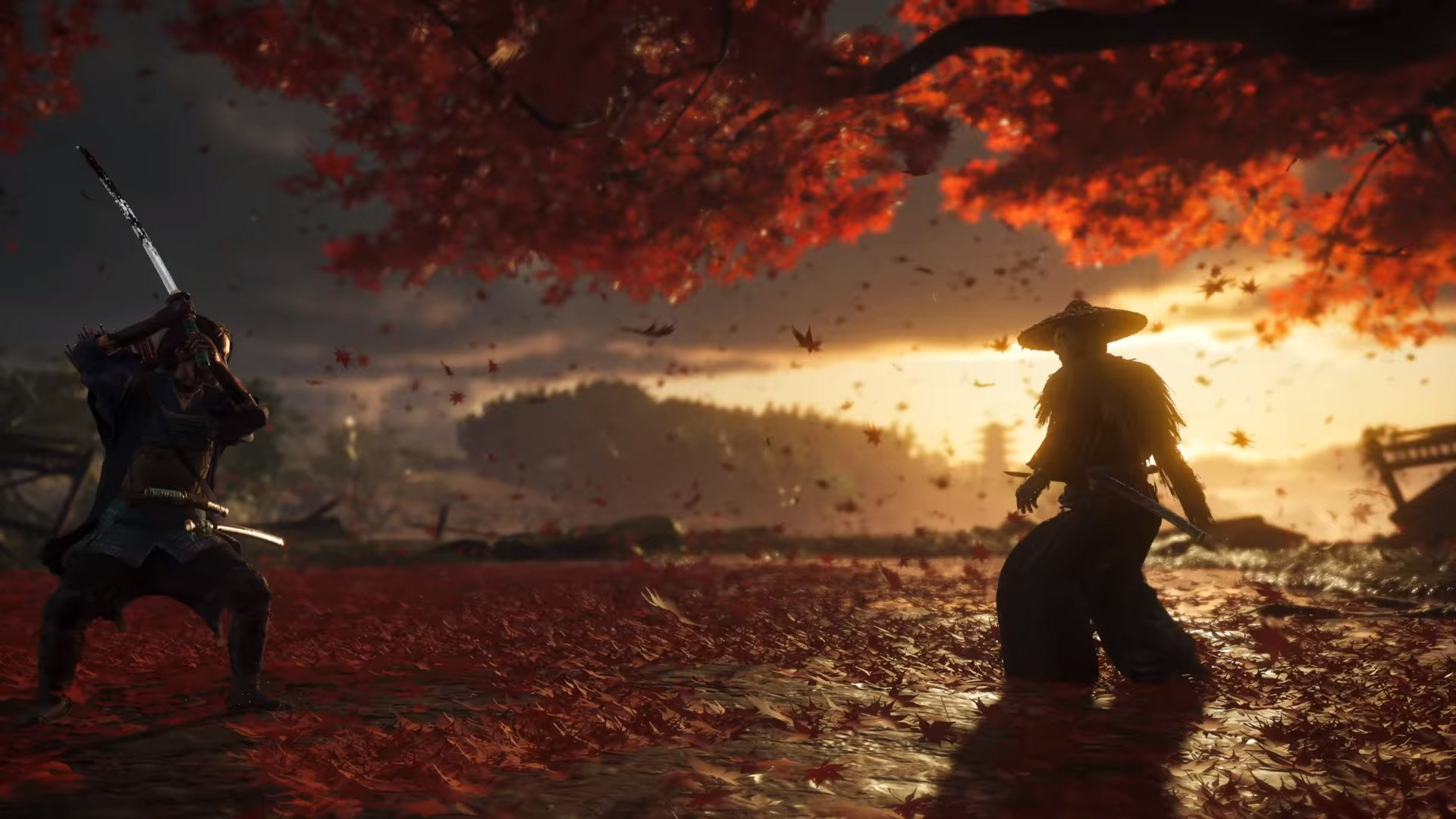 Thanks dualsense feel each strike of sword as player clashes against enemy samurai or powerful Mongol warlords with haptic feedback vibrating the controller differently depending if you are striking wooden practice pole in dojo opposed to a real combat situation with clashing metal swords and shields. Adaptive Triggers also come into play making it more difficult Jin has to struggle pull back bowstring when aiming arrows across battlefield . These features take already fantastic game experience giving it just extra something needed make journey even more immersive.
Ghost Of Tsushima Director's Cut (PS5)
as of March 31, 2023 7:58 am
Horizon Forbidden West
Guerrilla Games' follow up their award-winning title takes us plus Aloy lands previously unexplored as she faces powerful new machines, majestic jungles and much more. The Dualsense controller brings the action to life with haptic feedback bringing the feeling of wind on Aloy's face, the vibration of shooting arrows or hearing nearby roars from machines thanks to varying levels of vibrations.
Adaptive Triggers also add an extra layer of realism as players will have to pull back the triggers harder when using more powerful weapons such as a bow and arrow or a slingshot . The Dualsense brings players even closer to the world of Forbidden West, providing an unparalleled level of immersion.
Horizon Forbidden West Launch Edition - PlayStation 5 - PlayStation 5
as of March 31, 2023 7:58 am
Dirt 5
CodeMasters delivers the best adaptive triggers in cars for PS5 by making you feel as you are literally driving over dirt or taking jumps at high speeds, heck, even taking sharp turns feels as if it is going to cut you cause of how…sharp…you are taking the turn.. I tried.
Together with having amazing splitcreen and four player vs it is the complete racing package on PS5.
GTA V – Grand Theft Auto V
The PlayStation 5's DualSense controller has several new features that enhance the gameplay experience in Grand Theft Auto V. The adaptive triggers allow the resistance of the triggers to change depending on the in-game action. For example, when driving a car, the triggers may have a lighter resistance, while when shooting a gun, the triggers may have a heavier resistance to simulate the feeling of pulling the trigger of a real gun. The right trigger and left trigger vibrations aren't as good as those in Cyberpunk 2077 are, but the weapons and punching are really good none the less.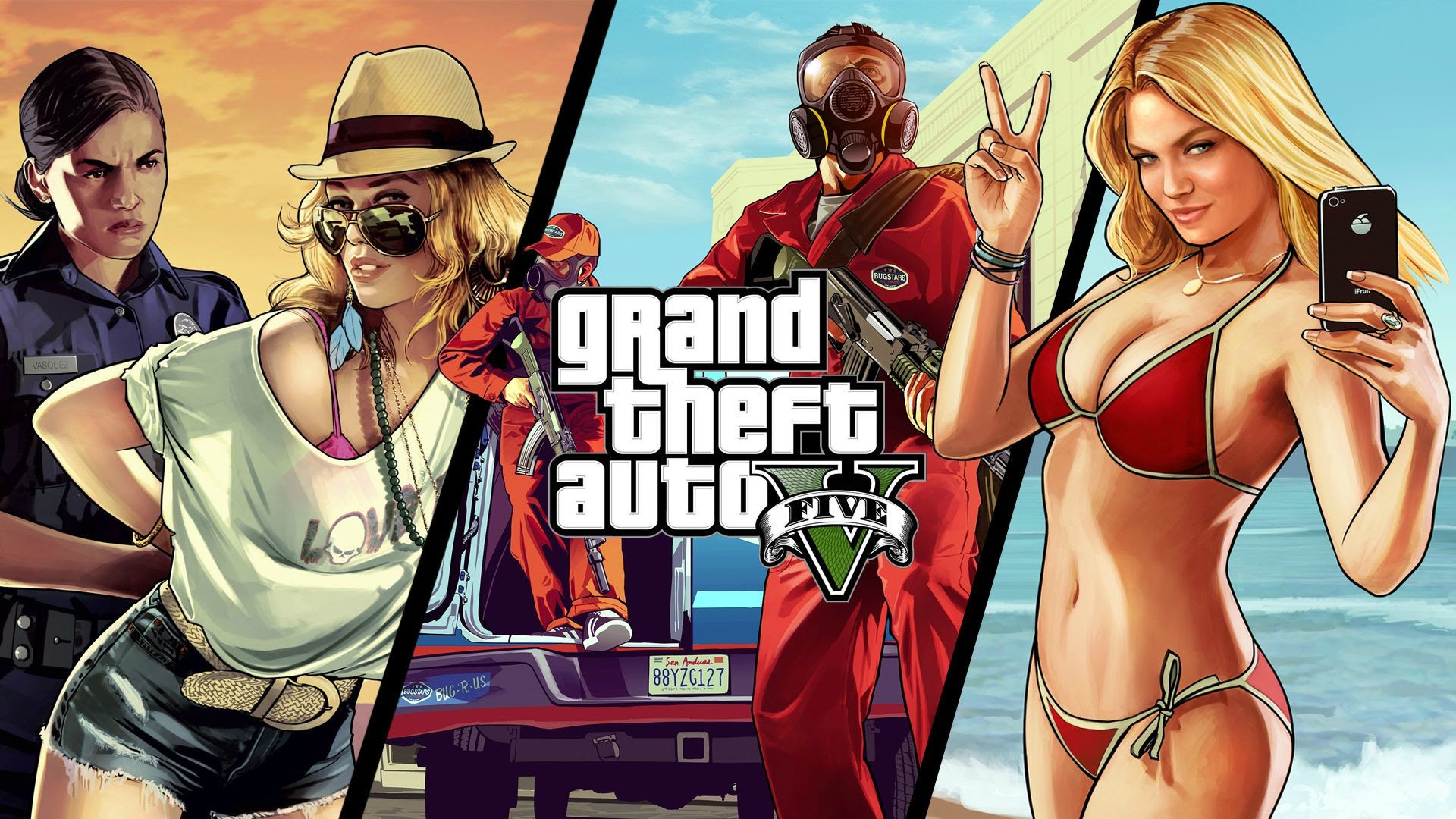 Haptic feedback is where it does better than Cyberpunk 2077 since it allows the controller to vibrate in different ways to simulate different in-game actions or surfaces. For example, when driving on different types of terrain, the controller may vibrate differently to simulate the feeling of driving on gravel, dirt, or pavement. It will even simulate the bumps on the road and side rail strips that remind you to get back in your lane.
In Grand Theft Auto V, these features work together to create a more immersive gameplay experience. The adaptive triggers and haptic feedback are used to simulate the feeling of driving cars, shooting guns, and performing other actions in the game. This allows players to feel more connected to the game and feel like they are physically interacting with the game world.
Cyberpunk 2077
In Cyberpunk 2077, we got a free update for the DualSense controller's adaptive triggers and haptic feedback enhance the gameplay experience in various ways. The adaptive triggers are used to simulate the feeling of pulling the trigger of different weapons, such as handguns, rifles, and shotguns. The resistance of the triggers changes depending on the weapon being used, providing a more realistic and immersive experience. Each weapon and its different firing modes come to life in ways that the Xbox controllers can't mimic.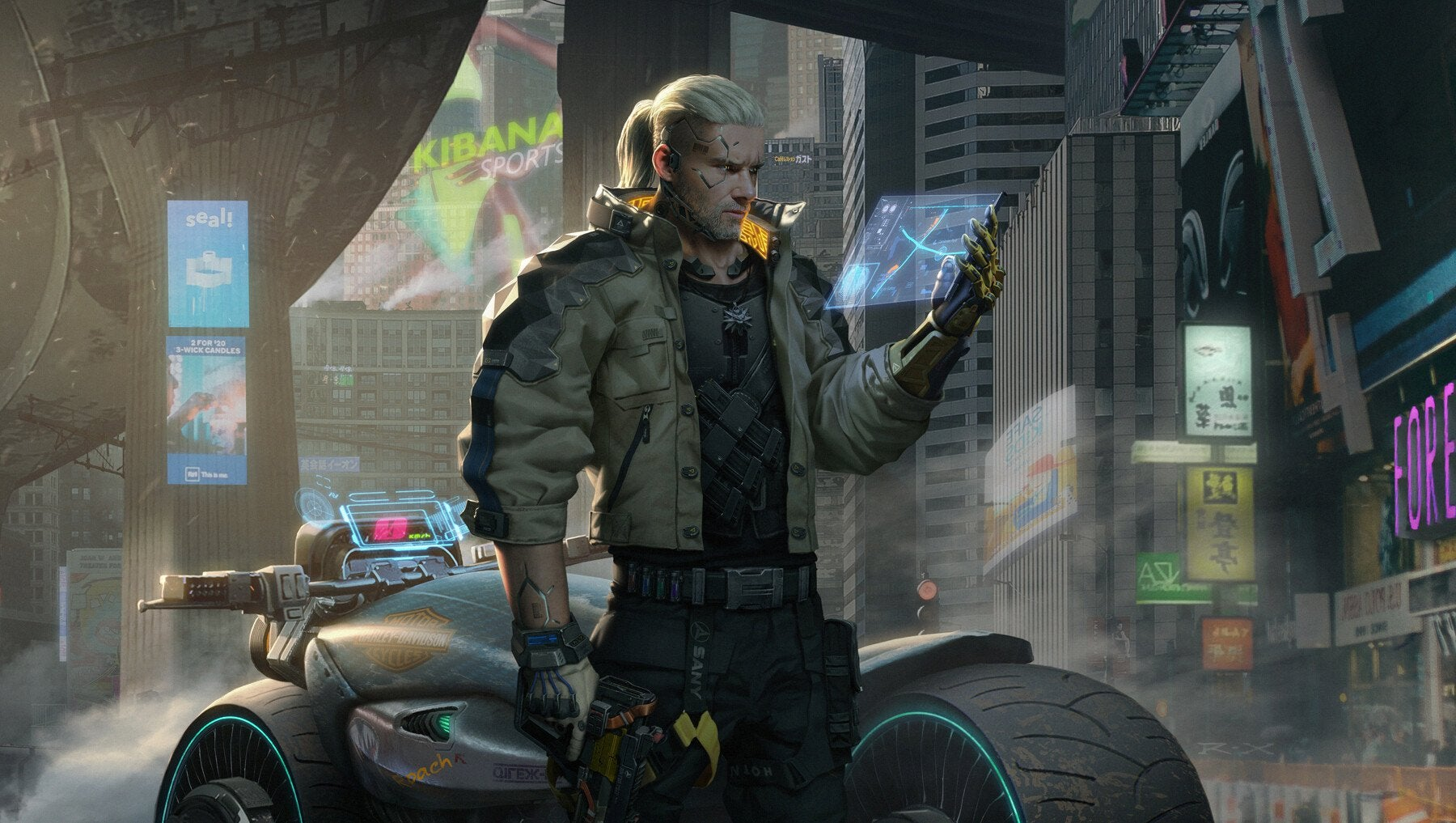 Every vehicle in cyberpunk 2077, feels different when it comes to accelerating and braking thanks to the dual sense, adaptive triggers, which you will notice specifically when pulling and feeling the unique ways that each vehicle vibrates, depending on acceleration, an actual speed when braking. The games graphics, being better graphics than GTA V make the cars vibrations truly stick out and feel more immersive than those in GTA V specially in acceleration and breaking, but the terrain vibrations with haptic feedback don't feel as immersive mostly due to the driving being better and more varied in GTA V.
The Witcher 3 Wild Hunt
One of the best ps5 games ever made received its free next generation update feature set recently from the game developers and with the new controller The Witcher 3: Wild Hunt plus the DualSense controller's adaptive triggers and haptic feedback enhance the gameplay experience by providing a more immersive and realistic feel to various actions and interactions in the game.
The enhanced vibration motors inside the dual sense, allow, traveling with your horse to achieve a greater immersion by vibrating left, or right, according to where the footsteps of your horse are happening.
The use of spells becomes more immersive in this big adventure, by adding weight to the different offensive and defensive spells that Garrald can utilize. You will also notice that when your stamina is depleted, your dual sense controller lights will turn red and return to either yellow or green depending on how much health you have left.
The adaptive triggers can be used to simulate the resistance of pulling the string of a bow, the tension of a sword fight, and the recoil of a crossbow, making the players feel more connected to the in-game actions.
Overall, The Witcher 3: Wild Hunt can take advantage of the DualSense features to create a more immersive and realistic gameplay experience, allowing players to feel more connected to the game world and the actions they are performing.
The Witcher 3: Wild Hunt Complete Edition - PlayStation 5
as of March 31, 2023 7:58 am
Returnal
The DualSense haptic feedback and adaptive triggers in the PS5 game Returnal work well because they provide one of the best implementations of the features of all PS5 games. The particles, and there a lot of them, in Returnal all have unique vibrations that not only feel good, but they also apply these same level of detail and attention to the different weapons that you will be using.
Truly feels next gen to play this game just by the graphics alone, but add the awesome attention to detail in the vibrations and you will know you are playing on a next gen system.
What are the best PS5 games with DualSense haptic feedback adaptive triggers support?
GTA V, The Callisto Protocol, Death Stranding, Cyberpunk 2077.
How do DualSense haptic feedback adaptive triggers work?
DualSense haptic feedback adaptive triggers offer incredibly precise control over the game experience. When you pull the trigger, sensors detect the tension and respond accordingly, providing realistic tactile feedback directly to your fingertips. This creates an immersive playing experience that brings out the best in games. With this innovative technology, you can tailor the force output of each trigger for a truly unique and customized gaming experience.
Best Vibrations Game DualSense?
Death Stranding Directors Cut
Best Racing DualSense Controller Game?