I have followed the Counter strike scene for about 15 years, in that time i've watched the esports scene surrounding Counter Strike grow. From dusty old conference rooms to packing out major arenas, CS has seen some great pass through the majors in them years, this is my top 5 pro players of all time. As ever, this is my opinion only but you are free to put your favourites down below in the comments.
5.n0thing
Born Jordan Gilbert, it was clear n0thing had a talent for Counter Strike, Winning his first LAN at just 10 years old. n0thing was a child prodigy at the game, signed by Evil Genuises in March 2008 he achieved the eSports Player of the Year for 2008 & 2009. His impeccable gamesense coupled with precise aim has earned him a vast array of majors and honours. His most popular coming in 2015 when he was in the Cloud9 team that also included Shroud. 
Since stepping back from Professional CSGO in 2017 n0thing has been making instructional YouTube videos to improve budding players CSGO skills. n0thing also streams on Twitch garnering a good audience and has even stood in a few times for the likes of Complexity Gaming.
4 s1mple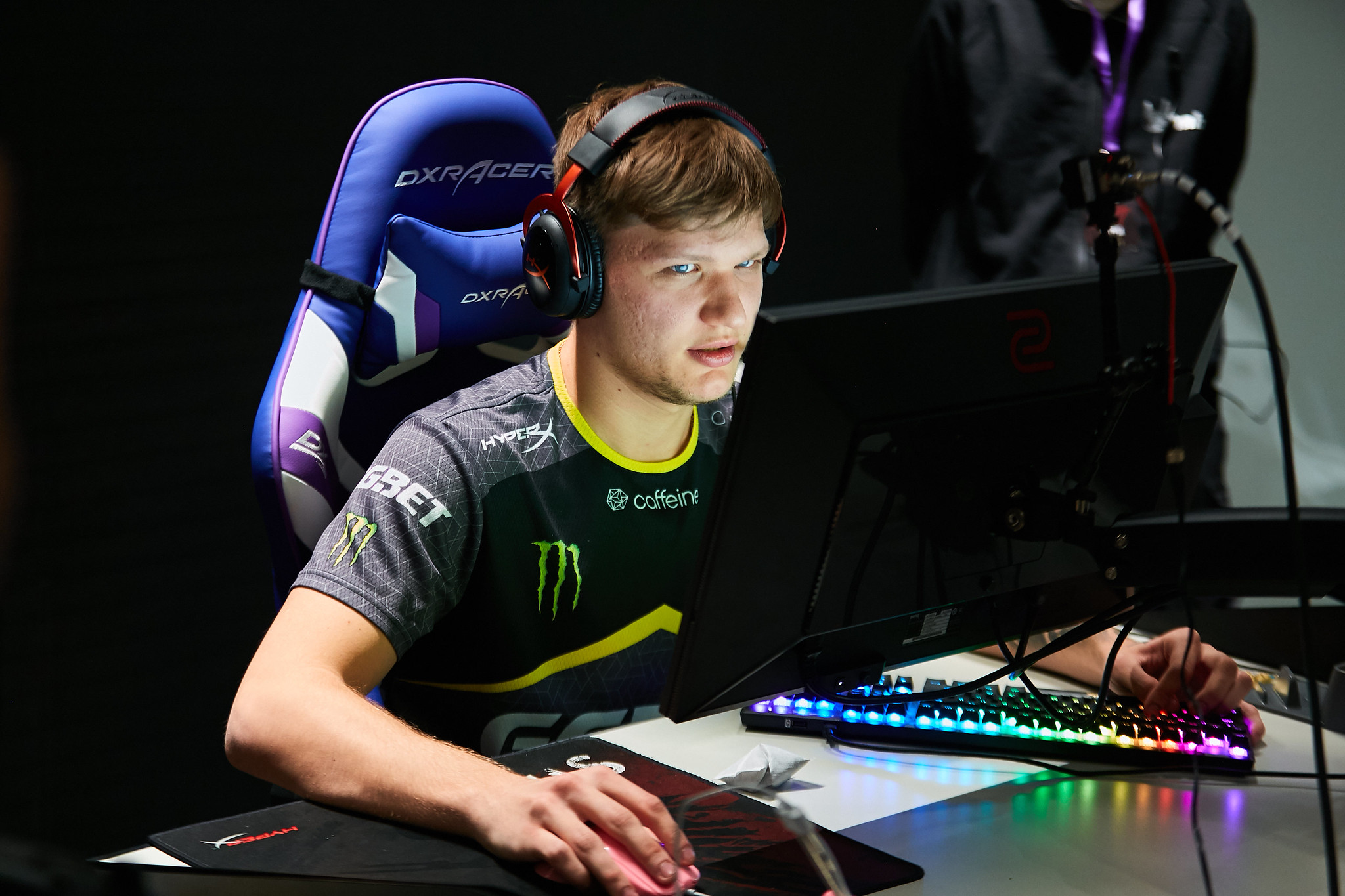 Still an active pro player on the pro circuit for Natus Vincere (Na'Vi) , s1mple is best known for his skills with an AWP. Born in Kyiv,Ukraine s1mple started playing Counter Strike 1.6 at age 4 (yes you read that right) after it was recommended to him by his older brother. S1mple joined his first team in 2014 called LAN DODGERS but later that year was signed by Hellraisers, who were a large organisation.
However, in 2015 s1mple was found to be making disparaging comments about Germans and was removed from the Hellraisers roster. ESL also banned s1mple for cheating and ended up extending the ban to 2016 for ban evasion. S1mple, is a very passionate player and was branded as toxic & rude from his peers. However, s1mple reinvented himself and was signed by Na'Vi in 2016 where they won ESL: New York in 2016. Since then s1mple has cemented himself as one of the best players of the current era.
3 SpawN
Abdisamad "SpawN" Mohamed was born in Mogadishu, Somalia in 1985. Considered one of the pioneers of early professional Counter Strike and eSports in general. SpawN moved to Sweden when he was young and got into playing Counter Strike. SpawN is the younger brother of for CS 1.6 pro MegatoN. 
SpawN mainly played his professional career playing for then Swedish outfit SK Gaming, where he played with such greats as Potti & HeatoN in arguably the most dominant team to ever grace CS 1.6. SpawN is widely considered to be one of the greatest players ever winning a raft of Majors and awards between 2003 & 2008. In that time he played for SK and NiP, before his retirement from professional competition SpawN was considered to be retiring on top. In my opinion, he is responsible for one of the best ninja defuse attempts of all time. 
2 Shroud
If you are interested in eSports, watching Twitch streamers or even interested in gaming at all, chances are you've heard of Shroud. Born in Canada in 1994, Michael Grzesiak is known as a jack of all trades ( or games in this sense) . Shroud started his CSGO career in 2013 at a team called Slow Motion, he then played for other teams until 2014 when he was a stand in for compLexity Gaming and in August of that year he was signed by Cloud9.
From 2014 – 2018 Shroud and Cloud9 lit up the CSGO NA scene with his insane aim and general calm under pressure. He won a load of awards and titles individually and with Cloud9 amassing a following amid his growing reputation. On April 18 2018, Shroud announced that he was leaving Cloud9 and then retired from professional CSGO.
Shroud then turned his attention to streaming and content creation, this is where he showed he wasnt a one trick pony. He demonstrated that he could transfer his skills to games such as PUBG,Apex: Legends and Warzone. Shroud signed a lucrative contract with streaming platform Mixer on October 24, 2019. However in June of this year, Mixer announced that Microsoft has decided to shut down the streaming platform. On August 11, 2020, Shroud made his return to Twitch where on his first stream back he amassed 516,000 concurrent viewers at its peak. More than Ninja and DrDisrespect's returns.
1 HeatoN
When you think of the original GOAT of Counter Strike, it's hard to look past HeatoN. Born in 1984, HeatoN's first passion was Ice Hockey, due to an injury however, he retired from this and was recommended Counter Strike by a friend. HeatoN's first major accolade came in 2001 when he won the CPL World championship in the original line up of Ninjas In Pyjamas. This original roster formed the base for one of the best teams in gaming history SK Gaming.
HeatoN was the in game leader for the highly dominant SK team between 2003 -2006. They won majors such as CPL Winter 2003, World Cyber games 2003 & WSVG Dreamhack Summer 2006. In September 2007, HeatoN stepped away from active competition to be coach of NiP where he nurtured young talents turned superstars such as GeT_RiGhT. HeatoN was also the General Manager of Stockholm Magnetik in the short lived CGS Series.  
These days HeatoN is a commentator alongside former team mate Potti for the Swedish CSGO minor league Svenska Elitserien. When i am asked my favourite player of all time, it's not even hard to think of HeatoN. 
Author: www.twitch.tv/Jaybur